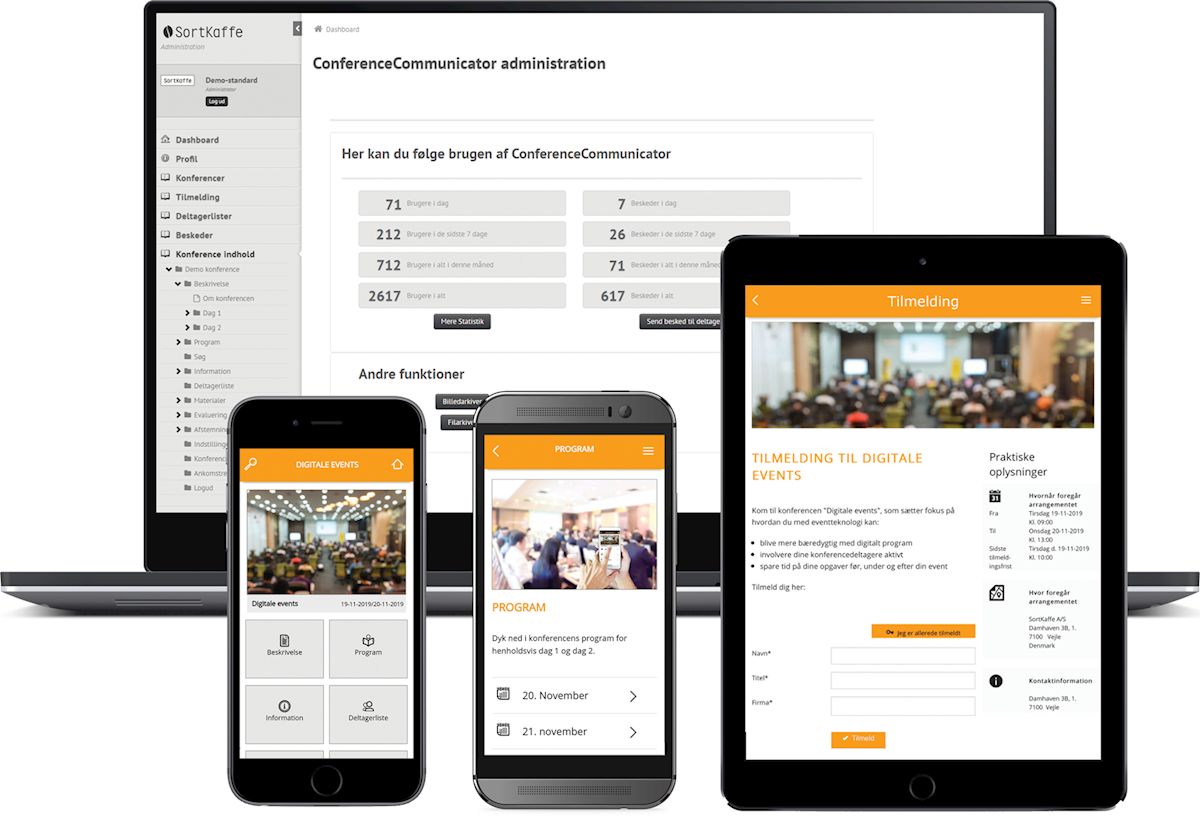 Prices of ConferenceCommunicator Features
ConferenceCommunicator is an event platform with many different features. When it comes to pricing, the cost depends on:
The features you select
The number of participants and exhibitors in total
The services you choose
With a license to ConferenceCommunicator you can create all the events in a year you want. And you keep your setup and content for easy copying and editing for the following year. The price varies depending on the choice of feautures and the number of participants you have in one year (e.g. <500; <1000; <2000; <5000)
Price examples
Below we show some price examples of Registration System and Event App. We offer significant discounts on total purchases of the Registration System and Event App. The price of other features is typically between DKK (excludng VAT) 5.000 - 25.000/year. Please do not hesitate to contact us for an offer that suits your specific needs.
Please contact us